Make History with a Brick Paver
Make History with a Brick Paver
To be remembered… to pay tribute… to create a memorial for those who have gone before… to inspire those who come after
Engraved brick pavers create a lasting legacy. Add your name, or the name of someone special to you. Brick pavers are displayed in two areas:
The Main Walkway into the Museum features the names of people who have touched someone's heart, loved this Museum, or made an impact in our community, in ways big or small. Some are deceased, and some are living.
Our exclusive Veterans' Plaza is located on our lower level overlooking Longwood Park. Here we honor and remember those who have served in war or peace, at any time in our nation's history.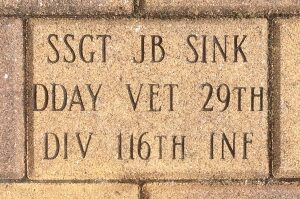 Each engraved brick paver is $150, which includes the cost of the paver, the engraving, and a donation to the Salem Museum & Historical Society. Your gift ensures that both your legacy—and our community's rich history—are preserved for future generations.
Sun - Mon: Closed
Tue - Sat: 10:00 AM - 4:00 PM
Sun - Mon: Closed
Tue - Sat: 10:00 AM - 4:00 PM